(1)Mill Creek/Splash in the Boro

(2)Memorial Park 

(3)Stilson Park

(4)Brooklet Park

(5)Nevils Park

(6)Grady St.

(7)Luetta Moore

(8)Portal Park

(9)Disc Golf Course

 Map of Parks
·Planning a family reunion or corporate luncheon? Our Community Buildings are great for large parties. Our Rental Information informs you of fees and guidelines. **Please note: We are NOT renting the Honey Bowen Building (Multi-Purpose Room or Civic Room) until January  2022 due to building renovations.
·Most of our parks include pavilions that are perfect for birthday parties and family or corporate picnics. Our Pavilion Rental Information includes all the details.


• 9-hole beginner course

• 18-hole intermediate/advanced course
• Restrooms
click here for disc golf information.


• 2 acres of parkland
• 3 Outdoor Basketball Courts
• 2 Public Restrooms
• Open Grass Area


• 12 acres of parkland
• 3 baseball/softball fields
-Jaycee & Memorial Fields (Lighted)
-Pee Wee Field
• Sue Colquitt-Oertley Tennis Courts
– 4 lighted courts
• 1 playground
• 6 individual picnic sites
• 1 picnic pavilion
• 4 public Restrooms
• Community Room
• BCRP Administrative offices

LUETTA  MOORE
• 10 acres of parkland
• 2 lighted baseball/softball fields
-Luetta Moore & Zadie Douglas
• 3 outdoor basketball courts
• 1 Inline hockey court
• 1 Playground
• 3 Individual Picnic Sites
• 1 Picnic Pavilion
• 2 Public Restrooms
• 1Community Building

PORTAL PARK
• 6 acres of parkland
• 3 Baseball/Softball Fields (1 Lighted)
• 2 Soccer/Football Fields (1 Lighted)
• 2 Tennis Courts
• 3 Outdoor Basketball Courts
• 2 Public Restrooms
• 1 Community Building

• 18 acres of parkland
• 2 Lighted Baseball/Softball Fields
• 1 Lighted Soccer/Football Field
• 1Playground
• .5 Mile Walking Trail
• 1 Picnic Pavilion
• 2 Public Restrooms
• 1 Community Building


• 8 Acres of Parkland
• 1 Lighted Baseball/Softball Field
• 1 Playground
• 1 Picnic Pavilion
• 2 Public Restrooms


• 10 Acres of Parkland

• 2 Lighted Baseball/Softball Fields
• 2 Tennis Courts

• 1 Playground

• 2 Outdoor Basketball Courts
• 6 Individual Picnic Sites

• 1 Picnic Pavilion

• 2 Public Restrooms
• 1 Community Building


MILL CREEK/Splash in the 'Boro
• 155 Acres of Parkland

• 15 Lighted Baseball/Softball Fields (12 Lighted)
• 7 Soccer/Football Fields (4 Lighted)

• 10 lighted Tennis Courts
• 2 Playgrounds
• 1.25 Mile Walking Trail, complete with Exercise Stations!
• 9 Picnic Pavilions
• 8 Public Restrooms
• 1 Lake

Enjoy the 1.25 mile walking trail at Mill Creek
and the exercise stations along the way…

…Or cool off at Splash in the Boro
5 Field Adult Softball Complex
• 300 ' outfield fences
• Infields are typical skinned type
• Lighted fields
• 8' surrounding fences
• Covered dugouts with team benches
• Spectator seating
• In-ground irrigation system
• Electronic scoreboards
• Two-way communication system from
• Home plate to press box
• Individual PA system on each field
• Concessions, restrooms, public telephones, and water fountains
• Officials room, first aid center, and upstairs meeting facility
4 Field Youth Baseball/Softball Complex
• Minimum 200 ' outfield fences
• Grass infields
• Lighted fields
• 8' surrounding fences
• Covered dugouts with team benches
• Spectator seating
• In-ground irrigation system
• Electronic scoreboards
• Two-way communication system from home plate to press box
• Individual PA system on each field
• Concessions, restrooms, public telephones, and water fountains
• Officials room, first aid center, and upstairs meeting facility
4 Soccer/Football Fields
• Lighted fields
• Natural turf fields
• In-ground irrigation system
• Electronic scoreboards
• Spectator seating
• PA system
• Concessions, restrooms, public telephones, and water fountains
3 Field Youth Baseball/Softball Complex
• Minimum 200 ' outfield fences
• Grass infields
• 8' surrounding fences
• Covered dugouts with team benches
• Spectator seating
• In-ground irrigation system
• Electronic scoreboards
• Two-way communication system from home plate to press box
• Individual PA system on each field
Tennis Complex
• 10 lighted courts
• Spectator Seating
• Pro-Shop with apparel, tennis accessories and snacks/drinks
• Restroom, vending machines, s and water fountains
General Amenities
• Scenic lake with a paved walking path and security lighting
• Beautiful landscaping including over 300 hardwood trees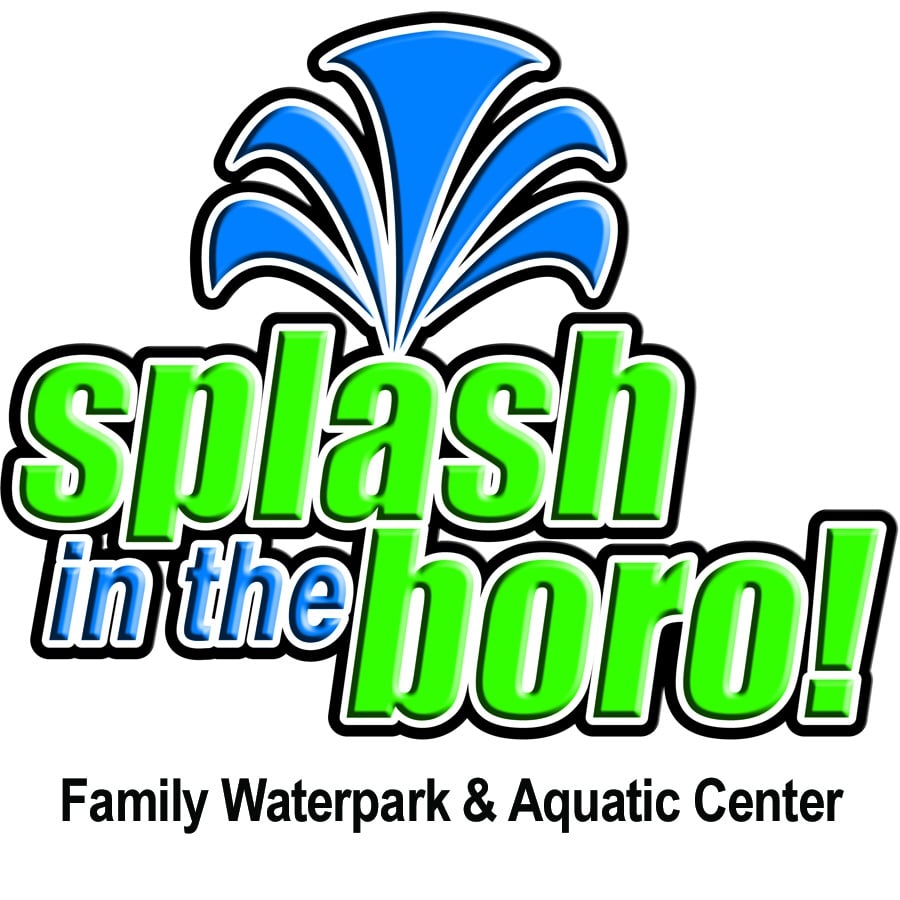 Also check out our facilities at
Splash in the Boro Family Water Park & Aquatics Center
www.splashintheboro.com